Access - https://commitworks.zendesk.com/
Set up your account with the same login details as your CiteOps account: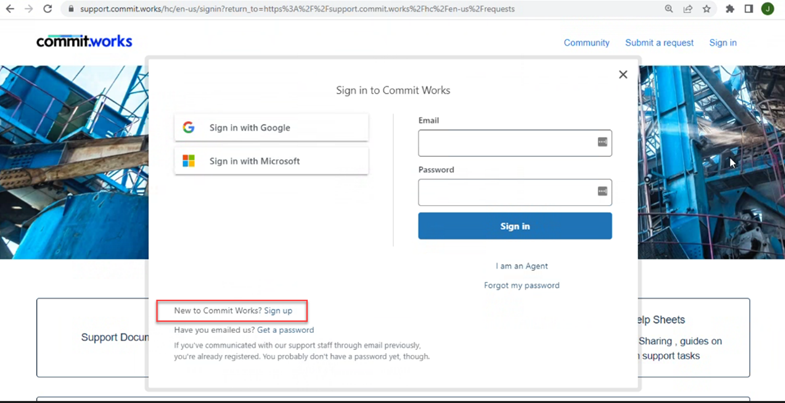 If you already set up your account previously, sign in using your Citeops account email:




Click on your name and select "My activities"
You will have access for 3 menus:

My Requests = Tickets that you have submitted.
Requests I'm CC'd on = Tickets that you have been CC'd on.
Organization requests = Tickets raised by any user from your company (please note that only authorized users by the site champion will have access to this option)
Select the ticket you are looking to address. If you possess the ticket number, you can look for it on the search bar.
Ticket Status – Definition
Awaiting for your reply = Action is needed from the client or commit works frontline team.
Open = Action is needed from the commit works support, developer or devops team.
Solved = Request is completed and the solution has been conveyed to the requester.


When you click on a ticket you will be able to see the latest update and you can follow on the ticket in case more information is needed.