How to take a screenshot:
On your computer, from the bottom select the search bar and type "Snipping Tool"
This window will appear, select "New"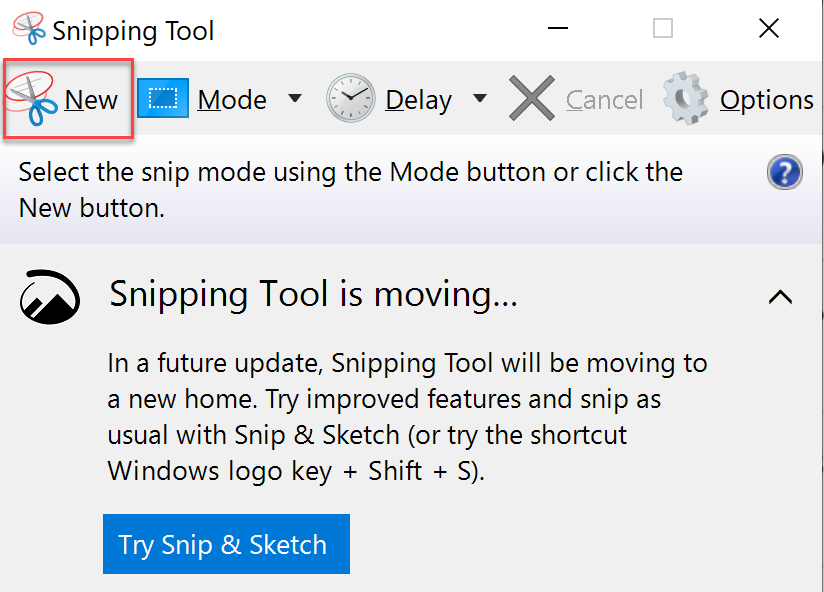 Once New is selected you will be able to select a section of your screen or all of the screen.
The selection you have made will become available to the Snipping Tool editor as below.
Right-click and select "Save"
Choose a name for the file and select "Save".