If is an issue is occurring and a screenshot is requested of the Console, here is how to:
1. Selected the icon with the 3 dots.
2. Select 'More tools' and then 'Developer tools' from the sub menu.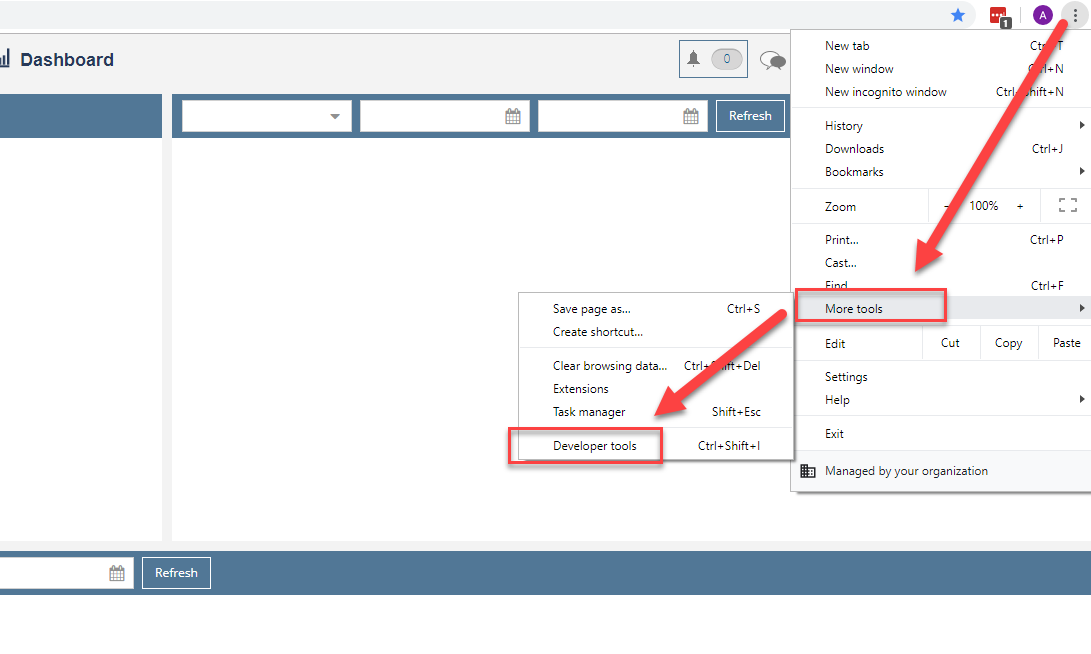 3. The 'Developer tools' window will appears as below.
4. Select the 'Console' tab and take a screenshot of the whole screen.
5. Once completed you may exit the 'Developer tools' window