1. Selected the icon with the 3 dots.
2. Select 'More tools' and then 'Developer tools' from the sub menu.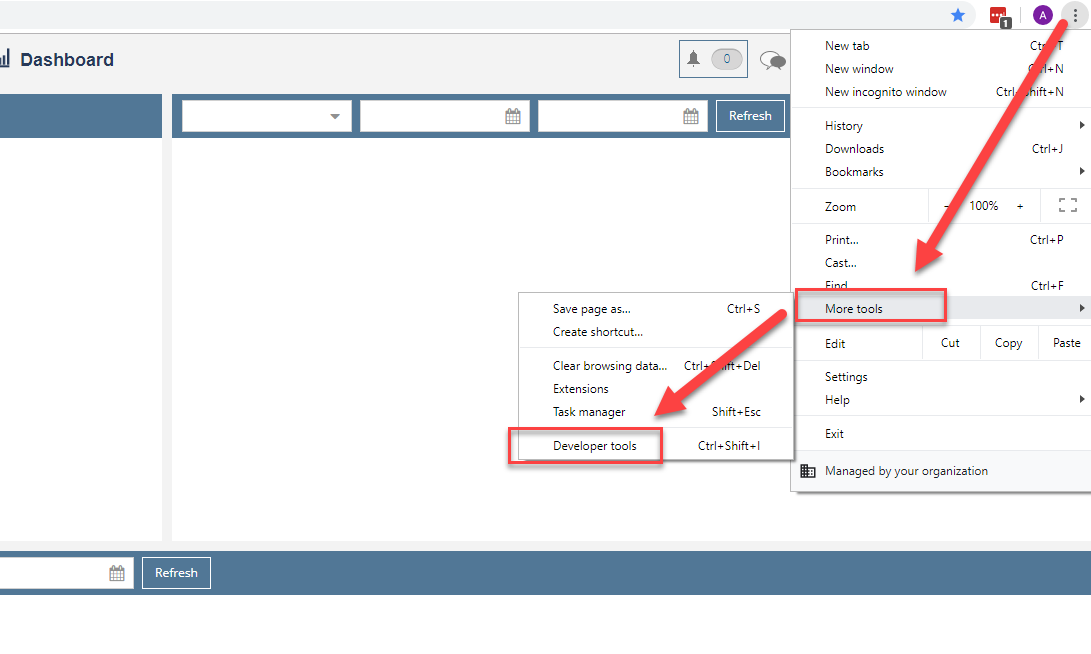 3. The 'DevTools' window will appears as below.
From here please select 'Application' then 'Clear storage' from the side and then 'Clear site data'
Please make sure that your site URL is in the space of the green box below
Once completed you may exit the 'DevTools' window
4. Refresh your web page and sign in to Fewzion again.